Tackling Inequalities Newsletter Spring 2022
Your Community Newsletter
Welcome to the spring edition of the Tackling Inequalities Community Newsletter. We're delighted to share with you our new dedicated webpages, highlight some of the fantastic projects we've supported and announce the opening of the new Together Fund. Please take a look, share and let us know if there are any ways that we can support you and your organisation.
---
Tackling Inequalities
Working with Sport England and Kent County Council, Kent Sport are committed to reducing the negative impact of COVID-19 and the widening inequalities gap in sport and physical activity in under-represented groups. We're pleased to share with you our new dedicated webpages highlighting the fantastic work that is going on across Kent and Medway to tackle these inequalities.
Find out about funding opportunities, what we've learnt and hear what other organisations have been up to.
---
Films & Case Studies
We continue to commission GoForth Films to capture some of the powerful and moving stories of participants and organisations supported by the Tackling Inequalities Fund. Here are a couple of new films which have recently been produced:
Find out how inclusive dance sessions have helped Megan to express herself and become more confident .
Take a look at our other project films and case studies. Many thanks to everyone who contributed and shared their stories with us.
---
Sharing the Learnings to Tackle Inequalities Together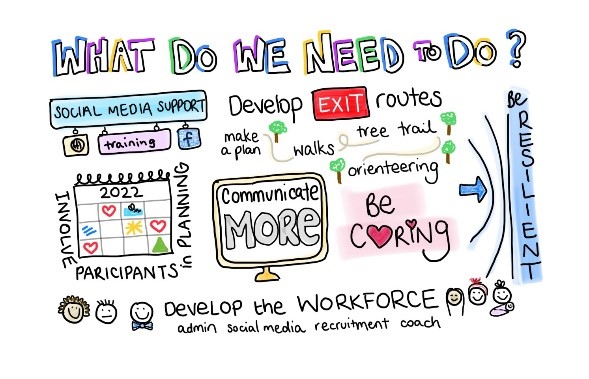 Join Kent Sport virtually on Tuesday 26 April from 10:30 to 12pm to learn, discuss and network. You'll be able to hear what we've learnt about tackling inequalities, discuss how we can work together to sustain physical activity opportunities and network with other organisations.  Register to attend our webinar.
Plans are well underway for our Everyday Active Conference that will be returning face to face at the Kent Event Centre on Thursday 16 June from 9:30 to 2pm . The theme will focus on Tackling Inequalities with speakers from Sport England and Public Health. We will also be welcoming local projects to share their experiences of tackling inequalities and increasing participation. Please make sure the date is in your diary and invites will follow soon.
---
Free Event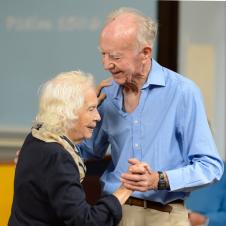 Free online learning event for those of you who support older people or people with long term health conditions:
Thursday 31 March – 09:15-10:00 : Stronger My Way – Launch webinar
You can find out more details about this and other events on our dedicated Live Longer Better Resources page .
---
Together Fund
The Together Fund  is a continuation of Sport England's Tackling Inequalities Fund (TIF) and will be administered locally by Kent Sport. Opening in March 2022, organisations can apply for up to £10,000 and if successful, have until March 2023 to commit and deliver their projects. The Together Fund is designed to enable further recovery and growth of sport and physical activity opportunities for the following under-represented groups:
Lower socio-economic groups
Culturally Diverse Communities
Disabled People
People with a long-term health condition
If you're working with any of the groups listed above and you're looking to engage them in sport and physical activity, please register your interest in the Together Fund via this contact form.
---
Please do share this newsletter with your colleagues and local contacts and if they'd like to receive future newsletters, please ask them to  complete the sign up form  to be added to the Tackling Inequalities Community Newsletter mailing list.  Please note, you can unsubscribe from this newsletter at any time by emailing  kentsport@kent.gov.uk .
And… don't forget to tag us in any social media posts.
---
We would like to thank Sport England and Kent County Council for their funding support.